About us
XCP from the early years to the next era.
Our parent company, MGS Chemistry Group (MGS) was established in 1981 to provide high performance pressroom chemicals for the global printing industry.


The harsh environmental conditions found on modern printing presses meant that corrosion was a significant and costly problem. It proved to be a great learning ground for us, leading us to ground breaking developments in the field of corrosion protection.
Print technology, equipment and chemicals advanced rapidly during the 1980's and 1990's.
During that time, Marott Graphic Services was at the forefront of developing cutting edge additives and corrosion inhibitors for the printing industry.

XCP was born
Our XCP Press Protection range of high performance corrosion protection fluids and lubricants was launched and quickly became the market leader, setting the bench mark for corrosion protection in the industry and receiving endorsements from leading press manufacturers.


XCP Professional enters the scene
In 2010, we launched the XCP Professional line of products to provide the highest standards in maintenance, lubrication and rust protection.  The original line up consisted of XCP ONE, XCP Lubricate & Protect, and XCP Rust Blocker.
We knew our products could deal with the excessive heat, humidity and friction within the highly-demanding world of printing presses, so we were confident they would stand up equally well to tackling a wide range of other jobs, for the professional or enthusiast, from multi-million pound engineering projects to squeaky door hinges.
The range was initially targeted towards trade users, and soon attracted a following in a diverse range of sectors, from theme park maintenance to offshore rigs and car workshops.


2012 was a big year for us
The UK's Automobile Association selected XCP ONE as their preferred multipurpose spray to help them keep their 15 million members on the move.
It was also the year we launched our XCP Industrial Fluids range – quickly gaining customer acceptance with our comprehensive product range and collaborative approach to building bespoke products to meet customer requirements.


The Green Revolution
One of the major challenges of our time is to help reduce society's dependency on the world's finite natural resources. As much as people want to use environmentally friendly products, many believe that they simply don't work as well as 'traditional' products. They are considered an "Eco-Compromise".
We invested years of research and development to prove that this does not need to be the case, and the result was XCP GREEN ONE – a multipurpose spray that performs just like our original XCP ONE.
It's made with more than 99% bio-based, renewable and sustainable ingredients. And just as importantly, it significantly beats the competition on performance – meaning no compromise when it comes to protecting the environment!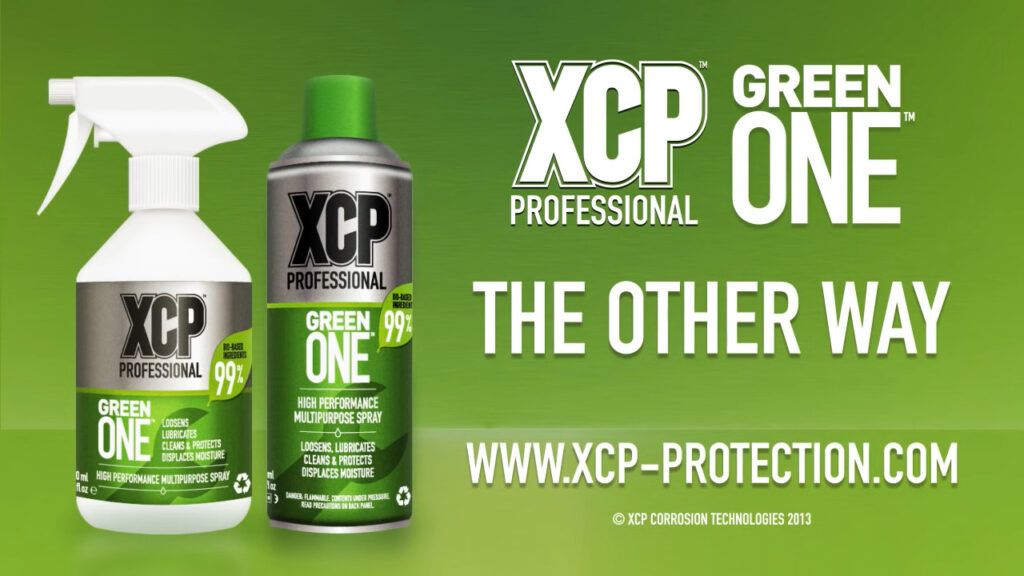 XCP Professional started to gain traction in all markets
From Motorcycle and Automotive, to Marine and Aviation, we expanded our distribution network in our home market of the UK and around the world.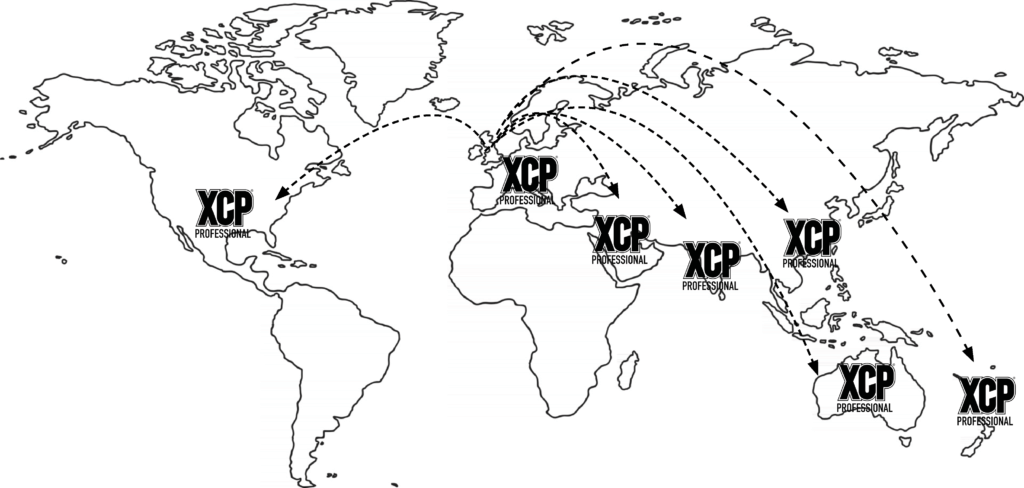 Despite all the global challenges of 2020, we continued to expand the XCP Professional range
With the launch of XCP Rust Blocker CLEAR COAT, it built on the success of the Original XCP Rust Blocker and quickly won numerous accolades, alongside the other products in the XCP Professional family.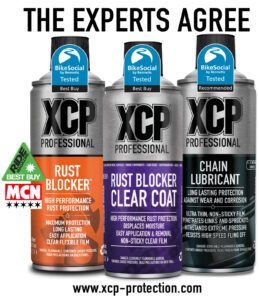 Eco-friendly
For many years, we had been asked about how to safely clean surfaces before applying products like XCP Rust Blocker. Or indeed, maybe how to remove the coating after a long hard winter of application. The result was our XCP Cleaner & Degreaser, a high performance, water-based cleaner that cuts through grease, grime and dirt, and is safe on metals, plastics and coatings.
Just like XCP GREEN ONE, we showed that environmentally friendly products can perform just as powerfully as 'traditional' products, and there doesn't need to be any 'eco-compromise'.
We also introduced the Eco-refill pouch, which uses up to 50% less plastic than a traditional HDPE jerry can.  It is lighter and less energy intensive to move through the supply chain.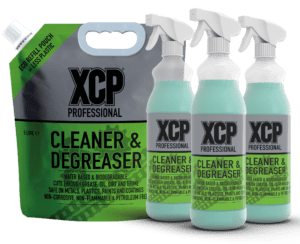 What the future holds
XCP Professional is part of MGS Chemistry Technology Group, a modern, ISO 9001 certified company with ambitious goals and an eco-friendly ethos, and we want to continue to make a positive global impact in the future – as we have done for the last 40+ years.
We're committed to driving further improvements in both performance and sustainability. As we work towards the release of innovative new products, we want consumers to know they can trust us to get the job done to the highest possible standards – and be confident that we are playing our part in protecting the environment.